NYRequirements - Blog
Category - Medicine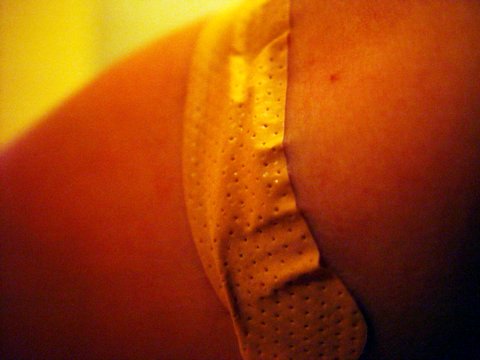 What if a band-aid not only covered a wound, but stopped the bleeding and accelerated the healing process in mere seconds?
Well that technology is here and could possibly be available in a store near you, in the distant future.
It's called VetiGel, a flexible polymer gel that is applied to or injected into a wound and begins the process of clotting to stop bleeding. Essentially, it could stop traumatic bleeding immediately.
Toted as the band-aid of the future, VetiGel was created by Joe Landolina, the CEO and co-founder the New York based biotech company Suneris.
Landolina got the idea to use a polymer as a way to seal up a wound as a freshman at New York University. He had no idea that it would work so well.
The polymer is made from material extracted from the cells of plants. When it's applied to wounds, it works like Lego blocks, building off of what's already there. It changes shape and color, &ldquo
---
Recent Posts
Categories
Archives