NYRequirements - Blog
Category - Medicine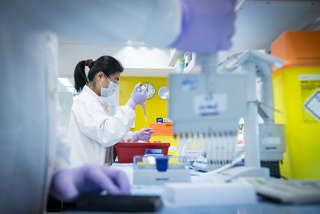 The National Cancer Institute at the National Institutes of Health estimates that more than 252,700 women will be diagnosed with breast cancer in just this year alone.
Of those affected, about 40,600 people will die of the disease, but a new drug may help bring those numbers down and give a fighting chance to those battling the most common form of cancer in the U.S.
The Food and Drug Administration approved AstraZeneca's Lynparza, on January 12, 2018 to help treat those impacted by breast cancer.
It is the first time ever that a drug has been approved to help treat patients with metastatic breast cancer who also have a BRCA gene muta
---
Recent Posts
Categories
Archives