Posted 3/27/20 12:00:00 AM by Emily Pazel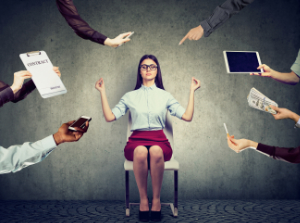 One of the biggest complications that we face as human beings is dealing with stress. Stress affects everyone to a certain extent, but how well you learn to manage or cope with it can determine how it affects your overall health and your day-to-day actions, such as how well you handle stress at work, at school, or even with your loved ones.
With April marking the start of National Stress Awareness Month, we are here to give you some pointers on ways to identify the stressors in your life and learn how to better manage them in a way that will let you resume your normal daily functions with ease.
What is stress exactly?
Although everyone experiences stress from time to time, everyone experiences stress differently due to the varying types of pressures involved. Depending on what the stressor might be, it could be just a one-time or short-term occurrence or it can happen repeatedly over a long period of time.
Typically, stress can be broken dow
---
Recent Posts
Categories
Archives