NYRequirements - Blog
Archives - April 2014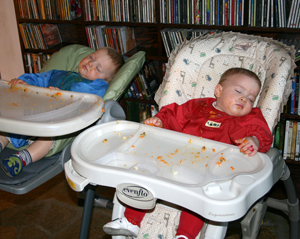 Kids who don't get enough sleep tend to make up for it with food, according to research.
The study was conducted on 16-months-old kids. It showed that those who only slept for less than 10 hours at night ate 150 kcal more than those who slept for 13 hours or more.
The research studied the children of 1,303 UK families, particularly their sleeping patterns at 16 months old and their diet at 21 months old.
Figures showed that there is a difference of in the kcal consumption between the two groups, as the kids who sleep more only consumed 982kcal, while the kids who sleep less consumed 1087kcal. This was the first research that showed the relationship between sleep and energy intake among kids younger than three-years-old.
The study was targeted towards this age group when weight gain is still uncommon, helping establish the possibility that kids this young gain weight from increased energy intake due to lack of sleep.
However, th
---
Recent Posts
Categories
Archives