Posted 1/12/16 12:00:00 AM by Kristal Roberts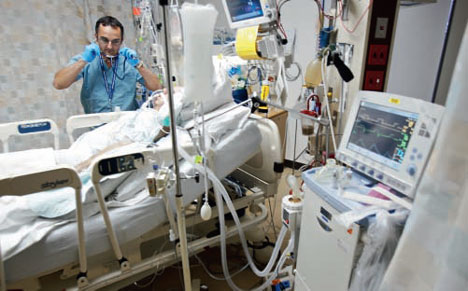 When people hear about those who suffer from Post Traumatic Stress Disorder (PTSD), they might think about soldiers who fought in a war or victims of heinous violence, but a lesser known group of sufferers have been making headlines recently: Intensive Care Unit patients.
These patients are typically fighting a critical illness and go into the ICU fighting for their lives, but come out suffering from hallucinations, nightmares and memory loss.
PTSD can also make it difficult to connect with others and experience joy.
In 2013, Texan registered nurse Lygia Dunsworth told the New York Times about her horrific account of what it was like to suffer with PTSD as a patient.
---
Recent Posts
Categories
Archives