Posted 6/14/19 12:00:00 AM by Emily Pazel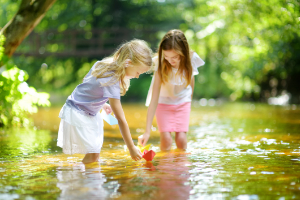 Summer is finally here, and for some that means weekend barbecues, pool parties and endless outdoor activities for kids to have fun in the sun. While having fun is always a high priority, keeping your children safe and healthy should also play a vital role in preparing for summer.
From water safety to heat-related illnesses, we'll cover a variety of different topics that should provide you with helpful tips for having a safe, yet fun summer with your loved ones.
Water Safety
With scorching hot temperatures in the summertime, it's always nice to take a break fro
---
Posted 10/25/16 12:00:00 AM by Kristal Roberts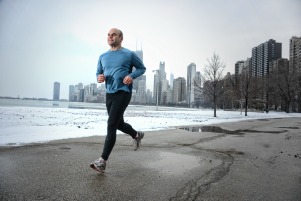 Exercise may do more than keep a healthy brain fit: New research suggests working up a good sweat may also offer some help once memory starts to slide — and even improve life for people with Alzheimer's.
The effects were modest, but a series of studies reported Thursday found vigorous workouts by people with mild memory impairment decreased levels of a warped protein linked to risk of later Alzheimer's — and improved quality of life for people who already were in early stages of the disease.
"Regular aerobic exercise could be a fountain of youth for the brain," said cognitive neuroscientist Laura Baker of Wake Forest School of Medicine in North Carolina, who reported some of the research at the Alzheimer's Association International Conference.
Doctors have long advised that people keep active as they get older. Exercise is good for the heart, which in turn is good for the brain. Lots of research shows physical activity
---
Posted 7/24/14 12:00:00 AM by Norlyn Golez
Kidney patients may reduce their chance of death and the need for dialysis or a kidney transplant if they take regular walks, according to a new study.
The study was conducted by Taiwanese researchers from the China Medical University Hospital and published in the Clinical Journal of the American Society of Nephrology.
Kidney Disease
Chronic kidney disease is the condition wherein you gradually lose control of your kidney function. As it worsens, the kidney may fail to remove excess water and waste from your body. As the waste accumulates, this may cause anemia, high blood pressure, poor nutritional health, and nerve damage, among other health problems.
The final stage of the condition being kidney failure, or end-stage renal disease. This is when the patient would need dialysis or a kidney transplant to prolong life.
Kidney patients usually do not have enough energy and experience fatigue, which can limit their physical ability. H
---
Posted 7/17/14 12:00:00 AM by Norlyn Golez
It is quite a common misconception that pregnant women should not move a lot, no intense walking, running, or jumping. However, Linda May, an exercise physiologist for expectant women, said that staying active while pregnant can actually be beneficial. Some exercise can actually help reduce risk of high blood pressure caused by pregnancy and gestational diabetes compared to women who do not exercise.
May and her fellow researchers also found out that exercising with a baby on board will also benefit the fetus inside of her for the long haul.
Years ago, pregnancy was considered as a time for the expectant mom to rest for their safety and that of their baby. It was only in 1985 when the American Congress of Obstetricians and Gynecologists established some conservative exercise guidelines, including limiting strenuous activities to at most 15 minutes.
Now, studies have shown that exercise is now beneficial for the health of a pregnant mom and her baby. Res
---
Recent Posts
Categories
Archives