NYRequirements - Blog
Category - Cancer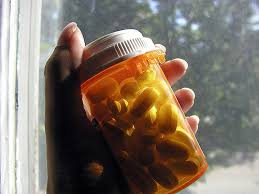 An immunologic drug has gotten the Food and Drug Administration's stamp of approval to be used as a lung cancer treatment. This means the drug will be considered a viable option that will be offered before having to resort to chemotherapy.
The drug was approved after researchers from two separate studies found the treatment to be a breakthrough.
The drug, Keytruda, will be used to treat America's number one cancer killer, non-small metastatic lung cancer (NSCLC).
Keytruda works by kicking the immune system into gear to fight cancer.
"This study may change current practice for the treatment of patients with advanced NSCLC," said Johan Vansteenkiste, a Belgium medical professor, referring to one of the studies, which was published in the New England Journal of Medicine.
There were 305 patients who were treated with Keytruda. Their illness was profession-free by four months and 80 percent of the patients were
---
Recent Posts
Categories
Archives