Category - infectious-disease
Posted 6/29/20 12:00:00 AM by Emily Pazel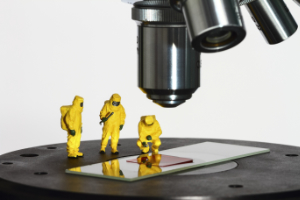 Were you ever worried as a young child that your classmate had "cooties" and he or she could pass them onto you by giving you a hug or touching your hand? Although "cooties" is a made-up, fictitious way of describing imaginary childhood germs, it's a concept that we learn as young children about keeping our hands to ourselves to slow the spread of germs around us.
Unfortunately, for all the germaphobes out there, germs are everywhere. And when we say everywhere, that's exactly what we mean – they are in the air, on food, plants and animals, in the soil and water and just about every surface, including your own body. The good news, however, is that most germs can't harm you because your immune system does a great job of fighting them off and protecting you against most infectious agents. However, there a
---
Posted 5/26/20 12:00:00 AM by Emily Pazel
Before the start of this year, no one could have imagined battling a global pandemic on the scale that the coronavirus has brought to us over the last few months. For roughly two months, restaurants, schools and both "essential" and "non-essential" businesses were given guidelines to follow strict social distancing recommendations or even temporarily closed. And due to financial obligations, some of those businesses never re-opened. Even though federal restrictions on social distancing rules have been slightly lifted, several states and cities – typically with higher death-toll rates – have stayed closed. As states, counties and cities look to the horizon on re-opening businesses, schools, parks and other ways of life, what will become the new normal?
Recommendations from the Centers for Disease Control and Prevent
---
Posted 12/23/19 12:00:00 AM by Emily Pazel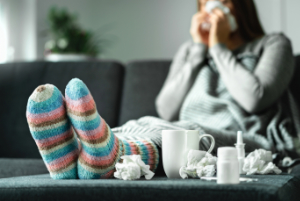 It's that time of year again when people walk around sneezing and spreading their germs all over the place, unintentionally. And sometimes, those germs contain powerful strains of a flu virus, which if left unprotected, can be deadly. In fact, the Center for Disease Control and Prevention (CDC) has released a recent report showing that at least 1,300 people have died from the flu so far this season.
Another key point that the CDC has released regarding this flu season is that type of flu strain that's spreading is the influenza B/Victoria virus, which is unusual for this time of the year. Typically, the specific type of virus making its way around the streets i
---
Posted 8/29/19 12:00:00 AM by Emily Pazel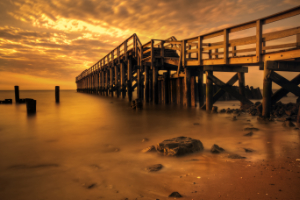 Your teeth are unique to you. So unique, in fact, that no two people's teeth are the same – even for identical twins. For years, detectives have been able to use dental records to occasionally identify human remains due to this fact.
An important part of being an adult and maintaining a healthy lifestyle is taking care of your pearly whites. After all, once you lose your baby teeth, you only have one set of permanent teeth to last an entire lifetime, so it's important to keep them as healthy as possible. Plus, who actually likes getting their teeth drilled into for cavities and other procedures? It's better to just nip it in the bud and take care of your teeth on a daily basis, the right way.
National Dental Hygiene Month is celebrated in October, which means that before you get too deep into all the candy corn and pumpkin spice lattes, remember that taking care of your teeth is essential to maintaining a healthy lifestyle. Let
---
Posted 7/31/19 12:00:00 AM by Emily Pazel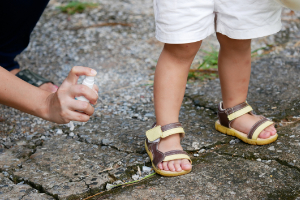 Humans aren't the only ones enjoying the long, hot summer days. Around this time of the year, mosquitoes are in full bloom – breeding, flying around and spreading deadly diseases around the world.
Although mosquitoes are relatively small insects, they are one of the most deadliest animals on the plant, according to the World Health Organization (WHO). Every year, they carry and manage to spread diseases to humans, causing millions of deaths around the world. In 2015, WHO stated that an estimated 438,000 people died from malaria alone, and that more life-threatening diseases such as Zika, West Nile vir
---
Posted 5/28/19 12:00:00 AM by Emily Pazel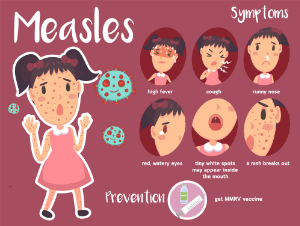 The measles outbreak happening in the United States has seen the highest number of cases reported since 1994, according to the Centers for Disease Control & Prevention (CDC). Since the beginning of this year, over 700 individual cases throughout 22 different states have been confirmed through the CDC.
Although measles was declared eliminated in 2000, the contagious disease has made its way back into the system and has been reported in Arizona, California, Colorado, Connecticut, Florida, Georgia, Illinois, Indiana, Iowa, Kentucky, Maryland, Massachusetts, Michigan, Missouri, Nevada, New Hampshire, New Jersey, New York, Oregon, Texas, Tennessee, and Washington.
---
---
---
---
---
---
---
---
---
---
---
---
---
Recent Posts
Categories
Archives