Category - infectious-disease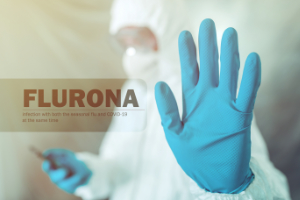 Even though the flu isn't new and is even fairly common around this time of the year, something strange is happening this season. For the past few years, people have been quarantining, social distancing and helping slow the spread of germs and viruses around the world. However, as national mandates slow down and people start to return to their normal lives, people are starting to come down with the flu and the coronavirus, and in some cases – maybe both at the same time?
As more cases have come forward recently, it does seem that you can have the flu and the coronavirus simultaneously. In fact, there have been some, but very rare, cases where an individual has tested positive for COVID-19 and then tested positive for influenza within days of each other. Although they are similar and can have similar symptoms, they are different and humans are able to catch a strain of each, some
---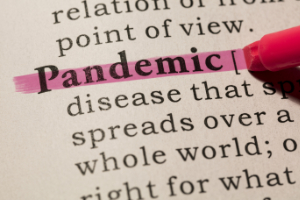 When the most recent pandemic began, roughly two years ago, it came as a pretty big shock to some as the world began to change. It seemed as though a Hollywood movie had become reality as the world was asked to change their way of life to get through a global pandemic. Many were asked to stay home, others were deemed "essential workers" and continued to work in person. Most classrooms and schools became a virtual learning center, and everyone was asked to "socially distance", in an attempt to help slow the spread of the virus.
If you fast forward a few years to the present time, things are better than they were during the height of the pandemic, but we are not fully back to how things used to be. And, it's believed that things may never get back to normal for a while, especially if you work in the healthcare industry where masks and other precautions are most
---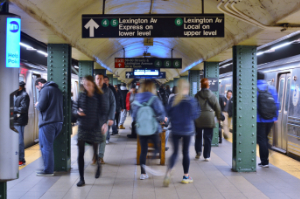 If you are like the millions of Americans who felt like this past year has been anything but ordinary, you will be glad to know that things are starting to head back to normal life. Or, at least as normal as things can be during a global pandemic. Especially in the state of New York, businesses, schools and other in-person activities have started to return back as we head into a nearly post-pandemic world.
"Most businesses and schools are now allowed to be open in New York City," writes NYC Health. "Employers, administrators and other responsible parties must review, attest to and comply with New York State's industry-specific guidance."
For several months, New York and the surrounding area
---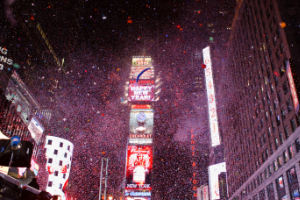 When the Coronavirus first made its way across the United States near the beginning of 2020, New York City and the surrounding areas were one of the hardest-hit places with positive cases and deaths. Now, with the holiday season in full swing, the governor announced near the middle of December that there were a new record high number of COVID-19 tests reported.
Although the vaccine has made tremendous leaps and bounds on being created and released quickly, it still may take awhile before everyone is properly vaccinated. And with that, some holiday traditions – such as the iconic New Year's Eve Ball Drop in New York City's Times Square – will have to take place virtually. Back in September, event organizers released a
---
---
---
---
---
---
---
---