Category - infectious-disease
Posted 8/29/19 12:00:00 AM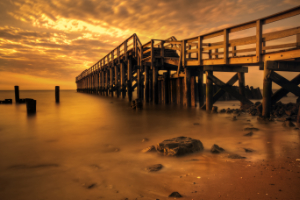 As the school year starts up again and summer comes close to ending, what was one of your most memorable summer vacation trips? Chances are high that it probably involved taking a few days off from work, heading to the beach with your family and friends, and spending the weekend wading in the waves, building sandcastles along the beach, and enjoying the ocean breeze. However, this lovely, unforgettable weekend-long beach trip might have turned out rather bad for an unlucky few people.
One of the more severe, cringe-worthy moments that seemed to escalate this past summer were the multiple cases of flesh-eating bacteria found lingering in the warm waters around the United States. Although this flesh-eating bacterium, known as "Necrotizing Fasciitis", has been circulating around for some time, this summer there were
Posted 7/31/19 12:00:00 AM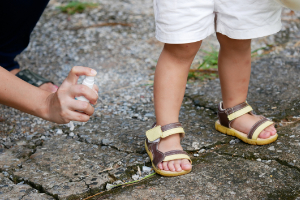 Humans aren't the only ones enjoying the long, hot summer days. Around this time of the year, mosquitoes are in full bloom – breeding, flying around and spreading deadly diseases around the world.
Although mosquitoes are relatively small insects, they are one of the most deadliest animals on the plant, according to the World Health Organization (WHO). Every year, they carry and manage to spread diseases to humans, causing millions of deaths around the world. In 2015, WHO stated that an estimated 438,000 people died from malaria alone, and that more life-threatening diseases such as Zika, West Nile vir
---
Posted 5/28/19 12:00:00 AM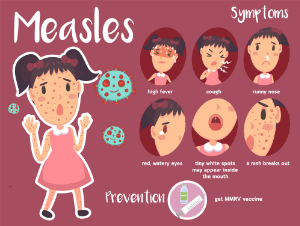 The measles outbreak happening in the United States has seen the highest number of cases reported since 1994, according to the Centers for Disease Control & Prevention (CDC). Since the beginning of this year, over 700 individual cases throughout 22 different states have been confirmed through the CDC.
Although measles was declared eliminated in 2000, the contagious disease has made its way back into the system and has been reported in Arizona, California, Colorado, Connecticut, Florida, Georgia, Illinois, Indiana, Iowa, Kentucky, Maryland, Massachusetts, Michigan, Missouri, Nevada, New Hampshire, New Jersey, New York, Oregon, Texas, Tennessee, and Washington.
---
---
---
---
---
---
---
---
---
---
---
---
---
---
Recent Posts
Categories
Archives