Posted 6/14/19 12:00:00 AM by Emily Pazel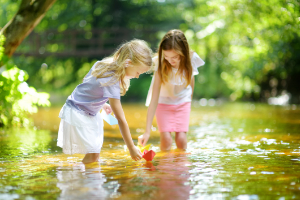 Summer is finally here, and for some that means weekend barbecues, pool parties and endless outdoor activities for kids to have fun in the sun. While having fun is always a high priority, keeping your children safe and healthy should also play a vital role in preparing for summer.
From water safety to heat-related illnesses, we'll cover a variety of different topics that should provide you with helpful tips for having a safe, yet fun summer with your loved ones.
Water Safety
With scorching hot temperatures in the summertime, it's always nice to take a break fro
---
Recent Posts
Categories
Archives