Posted 11/24/14 12:00:00 AM by Kristal Roberts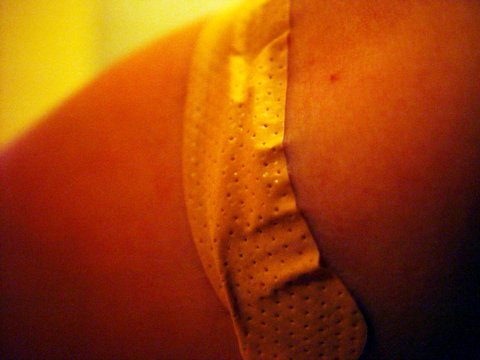 Courtesy of Flickr.com
What if a band-aid not only covered a wound, but stopped the bleeding and accelerated the healing process in mere seconds?
Well that technology is here and could possibly be available in a store near you, in the distant future.
It's called VetiGel, a flexible polymer gel that is applied to or injected into a wound and begins the process of clotting to stop bleeding. Essentially, it could stop traumatic bleeding immediately.
Toted as the band-aid of the future, VetiGel was created by Joe Landolina, the CEO and co-founder the New York based biotech company Suneris.
Landolina got the idea to use a polymer as a way to seal up a wound as a freshman at New York University. He had no idea that it would work so well.
The polymer is made from material extracted from the cells of plants. When it's applied to wounds, it works like Lego blocks, building off of what's already there. It changes shape and color, &ldquo
---
Posted 11/19/14 12:00:00 AM by Kristal Roberts
There are many reasons to enjoy working the night shift if you're a nurse---many times you can earn more money, less management is present, the patient visitations slow down, less tests are being administered and fewer phone calls are being made.
However, one of the most dreadful parts of working the night shift for many nurses is the dreaded weight gain. If you feel like you've gained weight since working at night, you're not going crazy.
Research Finds Weight Gain Trends in Night Shift Nursing
Several nurses complain of weight gain when working the night shift, and over the years, plenty of research has shown that this is a real problem. According to a study published in the May 2012 issue Journal of Occupational and Environmental Medicine, an experiment conducted with 2,000 Australian nurses found that nurses who switched from the day shift to the night shift gained weight over a two-year period, with their Body Mas
---
Posted 11/5/14 12:00:00 AM by Kristal Roberts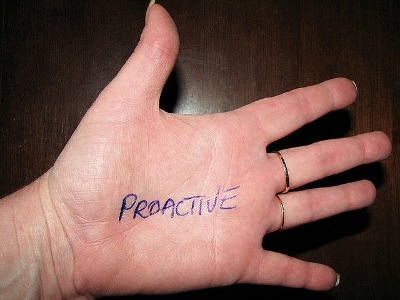 When we think of November, we often think of Thanksgiving, turkey and our favorite rich meals and decadent desserts that families eat on the holidays, but November is Also National Diabetes Month.
Diabetes is the seventh leading cause of death in the United States, but thanks to advancements in modern technology, diabetic patients are literally taking their health issues into their own hands.
Diabetes Type 1 usually develops in the average person by age 20, when the pancreas can no longer develop insulin, so patients have to be treated with insulin along with other medications.
However, the most common type of Diabetes is Type 2, which causes excess glucose in the blood, and it can be controlled through diet and exercise, or in some cases, reversed.
Whether you are concerned about becoming diabetic, have been diagnosed as prediabetic, or you have full blown diabe
---
Recent Posts
Categories
Archives