Posted 5/22/18 12:00:00 AM by Sandy Thompson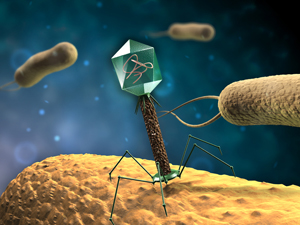 With the danger of uncontrollable bacterial infections increasing globally, a revitalized look at how bacteriophage can aid us in battling antibiotic-resistant infections is a promising alternative.
What is Bacteriophage?
Bacteriophage , or "phage" for short is a virus that infects and replicates within bacteria. There are more phage on earth than bacteria and are considered the " Deadliest being on Planet Earth ". Although they are lethal, they are specialized to particular bacteria in which they kill.
Phages can infect their bacteria host in two wa
---
Recent Posts
Categories
Archives